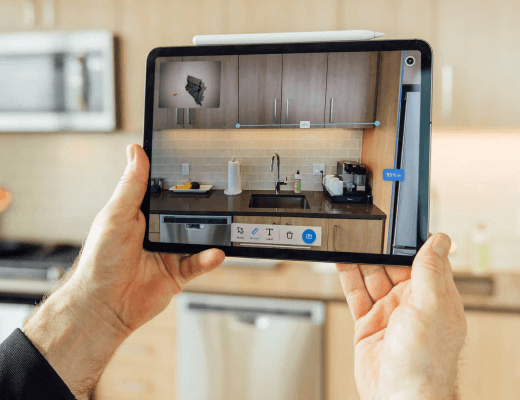 Augmented reality (AR) is transforming how we interact with the physical world. It is dramatically shifting the way we train employees, service customers, manage supply chains, and create products. The positive effects of augmented reality will exponentially grow as it continues to create value and enhance the way we do business.
What is AR in simple terms?
Augmented reality is a technology that enhances or "augments" the user's view of the real world with digital, virtual content in real time. AR is created by overlaying digitally-generated content (images, sounds, animations, and more) over a user's view of the real world and works with digital devices such as tablets, smartphones, or computers with head-mounted-displays (HMDs).
These devices house software, sensors, and digital displays that work together to attach content onto the physical environment.
Learn more about AR technology in business in our AR Minute series with Streem's AR experts!
What is the goal of AR?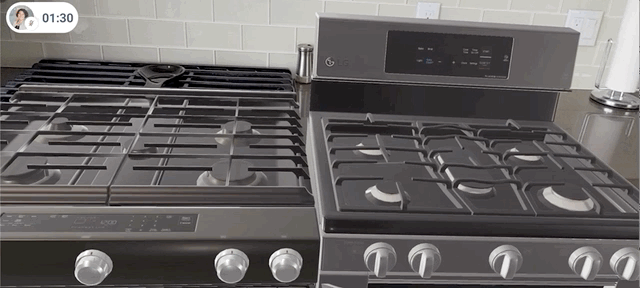 Technology has and will continue to revolutionize the ways in which people interact, conduct business, and simply live their lives. Consider mobile phones, the internet, and dishwashers; these items that now seem commonplace, once dramatically increased the efficiencies of everyday life, and augmented reality is the next step in that journey.
Here are five ways businesses are already seeing the benefits of augmented reality:
Field Service: One distinct benefit of AR is the remote capabilities it offers. National field service, repair, and warranty companies are adopting remote AR tools to reach customers faster and more efficiently diagnose problems. By using these innovative remote tools they are able to reduce in-person visits, solve issues quickly, and meet customers where they are.
Manufacturing: AR is driving value for manufacturers by improving efficiencies, reducing costs, and unlocking new business value. By improving frontline worker productivity and reducing rework and waste, manufacturers are significantly reducing operating costs.
Retail: Through the use of AR by businesses, consumers now have the ability to realistically see how a product will look and function in their space before purchasing online.
Professional Training: AR can accurately reproduce and simulate on-the-job conditions which allows employees to master the practical skills required to be successful in their day-to-day work.
Logistics: AR affords organizations a variety of opportunities to improve efficiency and increase cost savings across many areas of business logistics, including transportation, warehousing, and route-optimization. ROI is easily earned by optimizing and modernizing digital workflows.
Real world examples of the business use of augmented reality.
Chances are most people have already experienced the positive effects of AR in their day-to-day life and might not even realize it. Here are a few recognizable real world augmented reality examples:
Pokémon Go: Pokémon Go was introduced in 2016 and brought augmented reality to a mass audience by allowing users to traverse the physical world in search of digital Pokemon. It has been downloaded around 632 million times and has made more than $5 billion in lifetime revenue.

Instagram

: More than

600 million people

use AR effects across Facebook and Instagram every month. Instagram AR filters superimpose virtual digitally-generated and/or video effects on top of a real-world image on Stories and Reels.
Sephora Virtual Artist: This is a business application of this same idea but also connected to a shopping cart.
Ikea: Look no further than Ikea for an excellent example of AR in business. Their revamped AR app lets you design entire rooms by virtually imposing products over a real, physical space

Traeger

: Traeger Grills utilizes StreemCore AR video for warranty support and customer service to see what their customers see–resulting in a 51% reduction in warranty spend, 30% improvement in customer KPIs, and 60% increase in first call resolution.
Honda's Lane Watch: Honda seamlessly stitches AR and AI context about the world into the driver's view through the infotainment system so seamlessly you don't even realize it's AR.
Walmart's AR Support: This employee app allows team members to point their phone at a wall of inventory and identify the boxes they need through an interactive overlay.
What is the goal of AR?
"AR can capture people's attention for over 85 seconds, increase interaction rates by 20 percent, and improve click-through rates to purchase by 33 percent." -The Drum
The ultimate goal of augmented reality is to provide users with a deeper human connection to each other and the real world. From a business perspective, providing this level of connection not only meets customers where they are, it provides endless opportunities to increase efficiency, improve productivity, enhance customer experiences, forge stronger relationships, and modernize business digital workflows.
What are the business benefits of StreemCore™ augmented reality video?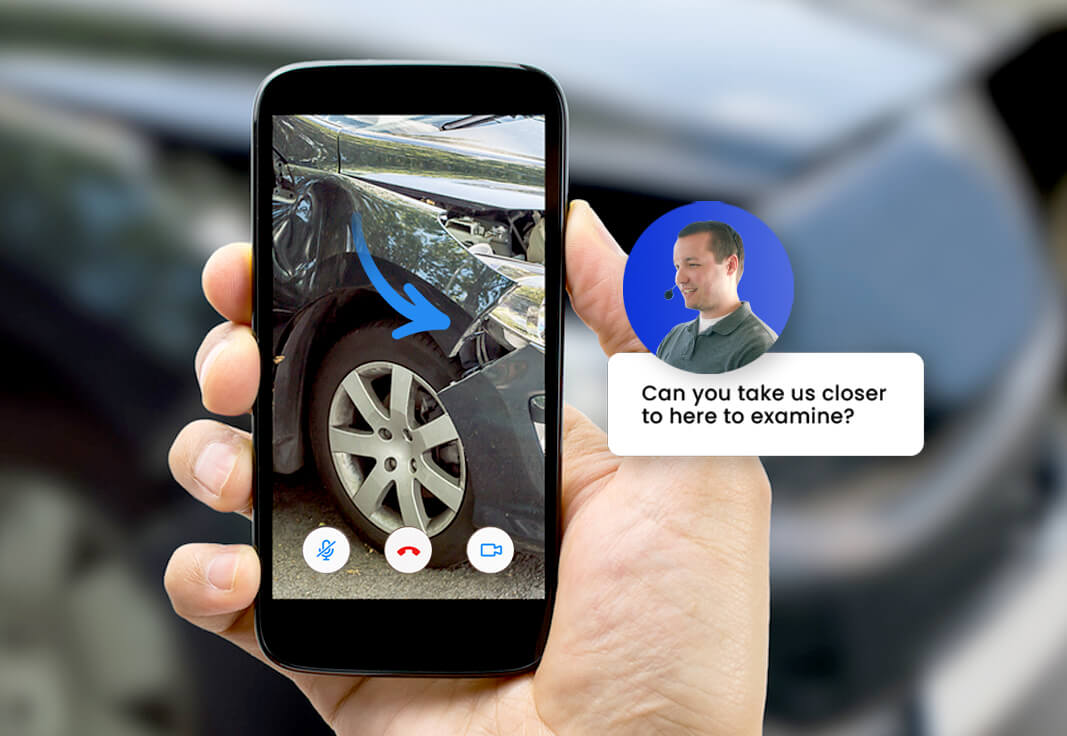 StreemCore™ video solutions helps organizations meet customers on their time with expedited service and deliver high-impact first-call resolutions, see clarity and context by adding video to customer tools without IT support, and connects customers in real-time to solve problems and build relationships.
Want to learn more about how AR in business can help your organization, check out these helpful resources: