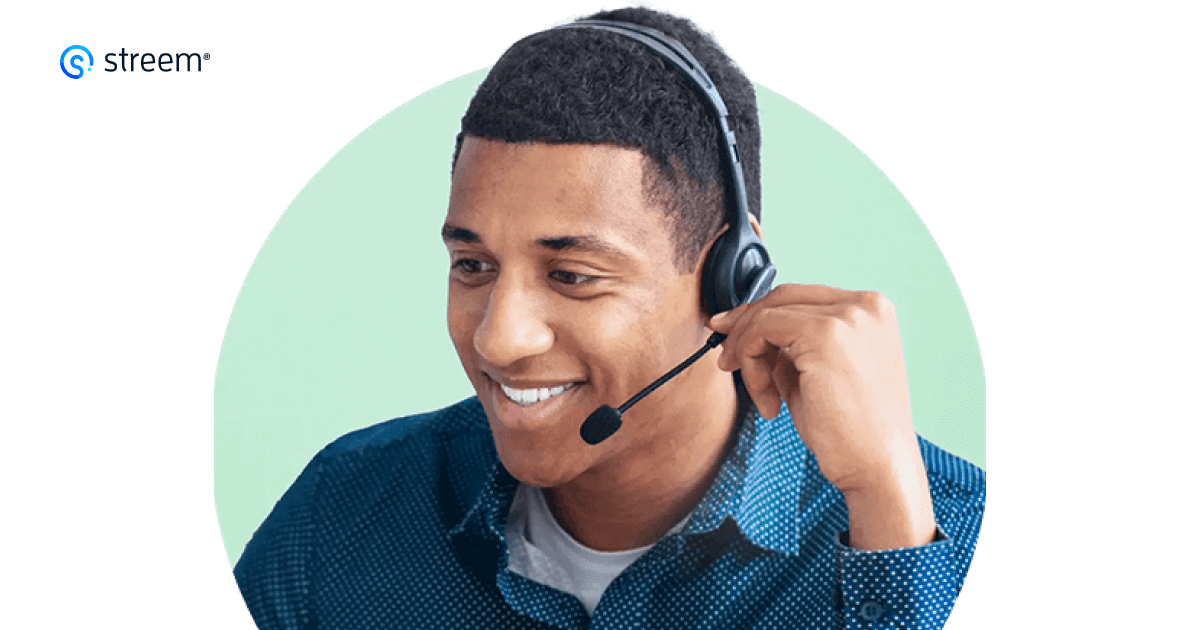 This blog was originally published on CX Today.
How remote video tools like Streem work to grow your customer-first strategies into industry-leading innovations.
Are you looking for a way to maximise your customer-first strategy while your agents are working in remote teams? If so, Streem may be the perfect solution for you.
Streem is a remote visual assistance tool that allows teams to meet their customers where they are, connect in real-time and see what they see – empowering businesses to troubleshoot problems, support customers, and provide quality assurance quickly and remotely.
Customer satisfaction teams are beginning to see the value of remote working. Of course, CX teams have traditionally worked in call centres or cubicles – sending technicians on-site. But the new workplace is different, and successful teams are adapting quickly.
Utilizing cutting-edge AI and AR technologies, Streem empowers CX teams to perform normally in-person activities remotely. On top of this, Streem's cutting-edge technologies can help you deliver seamless and delightful customer experiences and gain deeper insights via recorded data and project details.
Remote teams need more flexible, more powerful tools
Remote video empowers CX teams to more effectively connect with their customer base without entering the customer's home. This is great news for appliance OEMs, home warranty, consumer goods, and utilities & energy providers, who can now offer a service that guides customers to capture a remote diagnosis, potentially troubleshooting the problem themselves, and then send out an expert if the problem calls for a technician.
In turn, Streem enhances, saves, and improves CSAT scores for the businesses that implement them. This short guide will help you discover and implement an effective remote-first customer support program!
What is remote video?
We're well-versed in video conferencing by now, with research from CX Network finding that 53% of Americans now use video to chat with businesses regularly. Despite this, the majority of businesses are only taking advantage of this more convenient communication when talking to colleagues and members of other businesses.
But video enables fast, low-effort, and more personal connections with customers as well. it's an ideal strategic channel to address the demands placed on communications teams.
Utilising live video combined with AR tools in a one-to-one call, agents can better build a relationship with the people they are helping, as well as provide a better service, as they can see the problem that has occurred, rather than rely on customer's descriptions. Best of all, they can accomplish all this from the call center or home office, to the customers home, without meeting in person.
Benefits of remote video for remote teams
With Streem, businesses can enhance their communications experience for their customers and employees alike. Using video, agents can provide a personalised, guided experience, whilst still decreasing the time to resolution, and reducing the touchpoints necessary to reach that resolution.
According to Accenture, just over half of leading companies (about 53%) say that customers expect them to continuously innovate with more relevant products, services and experiences that adapt to their needs and set new standards, versus just 31% of their peers.
Live remote video builds trust, improves efficiency, and saves businesses money by reducing truck rolls to meet customers in person.
As a result, customers leave with a better experience, which leads to a dramatic improvement in customer satisfaction and loyalty. One example of this is Traeger Wood Fired Grills, who introduced Streem live video into their customer support operations, and saw a 51% reduction in warranty spend, a 60% increase in first-call resolutions, and increased agent satisfaction scores to over 90%.
These increases in KPIs are due to the agents having more context and detail than can be captured over the phone or text. Live video becomes even more powerful when augmented with advanced tools like AI image tagging, photo capture, GPS, and text translation.
When added to existing CX workflows, agents are able to capture all the details they need in a single video session–instead of playing phone tag, back-and-forth emails, or visiting the customer in person. When agents spend less time on lengthy email exchanges, they experience greater job satisfaction and efficiency.