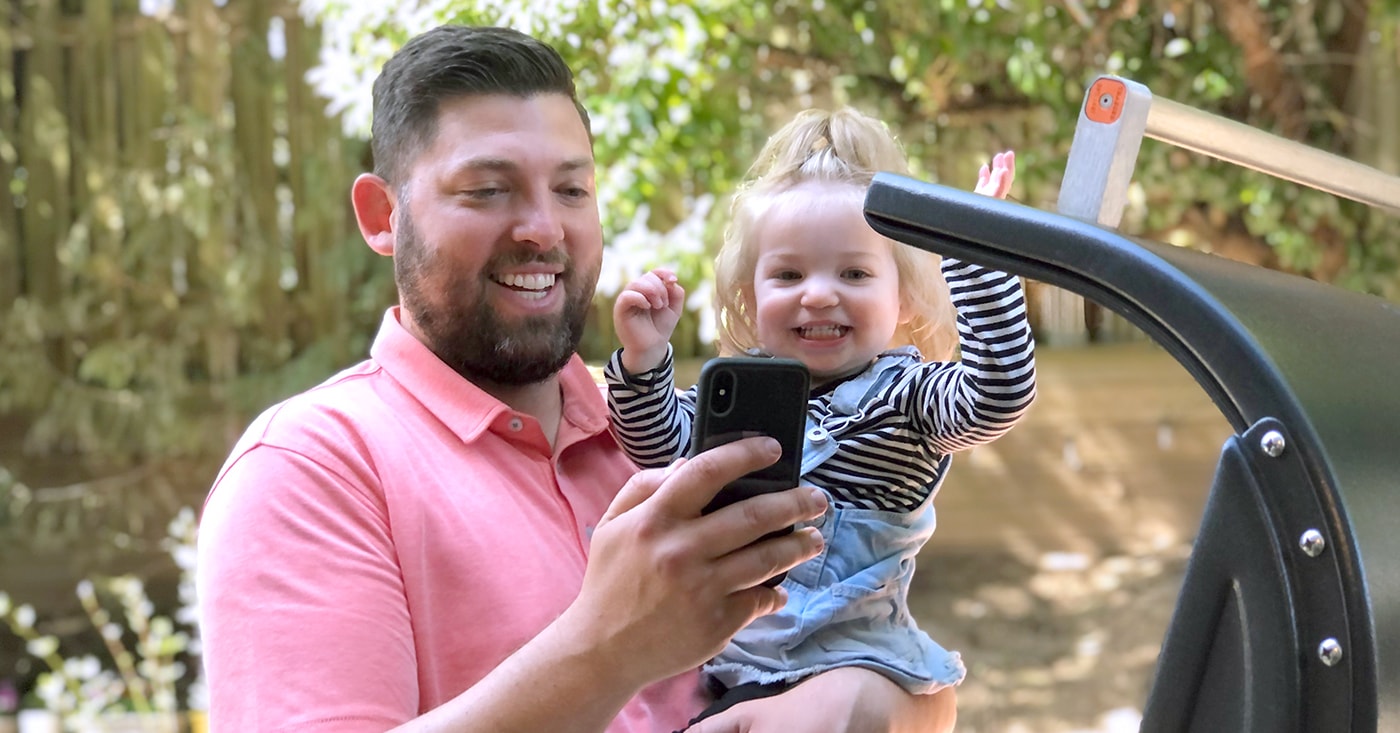 This blog was originally published on TechCrunch.
Enabled by the abundance and advanced technology of smartphones, the AR industry has become part of everyday life. AR video, in particular, has a noticeable impact on solving problems that humans encounter daily. Actions like processing an insurance claim remotely with AR annotations or remotely diagnosing a healthcare patient using video appointments are changing how we learn and interact with the real world by adding deeper insight and context through AR.
Customer expectations have consistently called for speedy and efficient service, but savvy customers with the world in their hands, courtesy of the smartphone, demand convenient, easy, and personalized experiences. Fast is no longer enough, and old customer service practices can hold businesses back. With real-time responses and seamless, consumerized experiences that get results the first time, AR video collaboration apps are poised to become the new standard for CX teams.
AR video provides users with a deeper human connection to each other. It can result in endless opportunities to increase efficiency, improve productivity, enhance customer experiences, forge stronger relationships, and modernize digital business workflows.
How AR video can turn a traditional in-person diagnosis into a speedy virtual customer experience
Imagine you have house guests visiting soon and one of your major kitchen appliances stops working. What happens next—and the timing—is critical to your experience and opinion of the company you choose to service your appliance.
You know the process: Traditional appliance repair service models require a technician to first schedule a time for an in-home diagnosis, then order parts needed for the repair, and then return for a second visit to finally fix the appliance. And that's assuming all the correct parts were ordered for the repair job. With 90% of customers rating "immediate response" as very important to them, customers expect fast, real-time customer support. Early video diagnosis helps schedule the right techs for the job and sequence work for faster completions.
With AR-video, broken appliance diagnosis can be achieved much faster. When diagnosing remotely, appliance repair companies can potentially eliminate that first in-home visit, accurately diagnose the issue, order the correct parts, and schedule the repair appointment before stepping foot in the customer's home.
Frontdoor responds to over four million annual service requests annually through a network of thousands of pre-qualified contractor firms. The company's customizable home service plan providers, including industry leader American Home Shield (AHS), help customers protect and maintain their homes from costly and unexpected breakdowns of common home systems and appliances. AHS determined that a lack of information in work orders was a recurring cause of decreased efficiency, potentially costing teams expensive additional site visits and straining customer relationships.
When AHS implemented interactive AR video calls powered by Streem as the first step in appliance repair calls, contractors could better serve customers with faster response times and quicker resolutions.
When used for same-day call-backs, 67% of virtual diagnoses were performed in the first day. That freed up time to complete more remote video diagnosis calls. AHS repair teams using Streem reduced customer response wait times by an average of 3 hours. Seeing the appliance issue helped AHS technicians order replacement parts before the site visit, eliminating repeat home visits on up to 70% of calls. In 10% of those diagnosis calls, technicians were able to guide the customer and resolve the issue without any site visits at all.
Imagine how happy and delighted you would be if a technician could diagnose or even resolve your issue faster than before, returning your kitchen to full operating status for you to host and entertain your house guests—a game-changer in customer experience and repeat business.
Lowe's makes buying new flooring easy by leveraging its customers' most common tool—their iPhones—without needing to visit a store or use a tape measure
Few home improvement projects can move forward without data about a home's space—but that data can be challenging to gather and take action on.
The Measure Your Space feature, currently in the Lowe's iOS app, provides an intuitive, end-to-end room scanning, measurement, and estimate experience for flooring projects. Developed by Lowe's Innovation Labs in partnership with Streem, Measure Your Space guides homeowners to scan a room, automatically generating a floor plan, room measurements, and a personalized estimate.
Designing an in-app experience that is easy and intuitive AND removes friction from the customer journey is the definition of a wow moment. The experience is available when logged into a Lowe's account on iPhone 12 Pro/Pro Max, iPhone 13 Pro/Pro Max, or iPad Pro with LiDAR Scanner.
Lowe's solved a real-world problem for its customers with Measure Your Space, making the home improvement experience more seamless.
Eliminate technical jargon as a language barrier with visual context
We've all been there—Trying to explain an issue to an expert over the phone and getting nowhere. When you rely upon a customer to describe a problem or part, you are not only sacrificing accuracy but also leaving your customer with an experience that makes them feel ignorant or frustrated.
By implementing visual assistance, those poor experiences can be eliminated.
Traeger Grills, an international direct-to-consumer powerhouse, is the maker of the original wood-pellet grill and has a reputation for being among the best products in outdoor cooking. Their service and repair experience, however, did not match that reputation. Lengthy, inaccurate, and expensive support cycles prevented them from delivering on the full brand promise of their best-in-class products.
Implementing AR-Video powered by Streem into their omnichannel CX strategy lifted Traeger Grill's customer support experience to match their stellar product reputation.
With the ability to meet its customers anywhere, anytime, and on any device, Traeger Grills delivers on its best-in-class brand promise.
Along with a 51% reduction in warranty spend by seeing what their customer sees with AR-Video, Traeger Grills drastically improved CX and call timesTheir service and repair experience, however, did not match that reputation. Their support process saw significant improvement in core KPIs like a 30% Customer KPI Improvement resulting in a CSAT of 92%.
"This simple enhancement shortened our calls and improved diagnostic success rate. We now send the right part the first time—Rather than needing multiple calls and multiple parts to get it right. Our customers love it."
—Corey L. Savory-Venzke, VP, Customer Experience & Service at Traeger Wood Fired Grills
A simple shift from phone to AR-Video provided the context needed to provide best-in-class customer support.