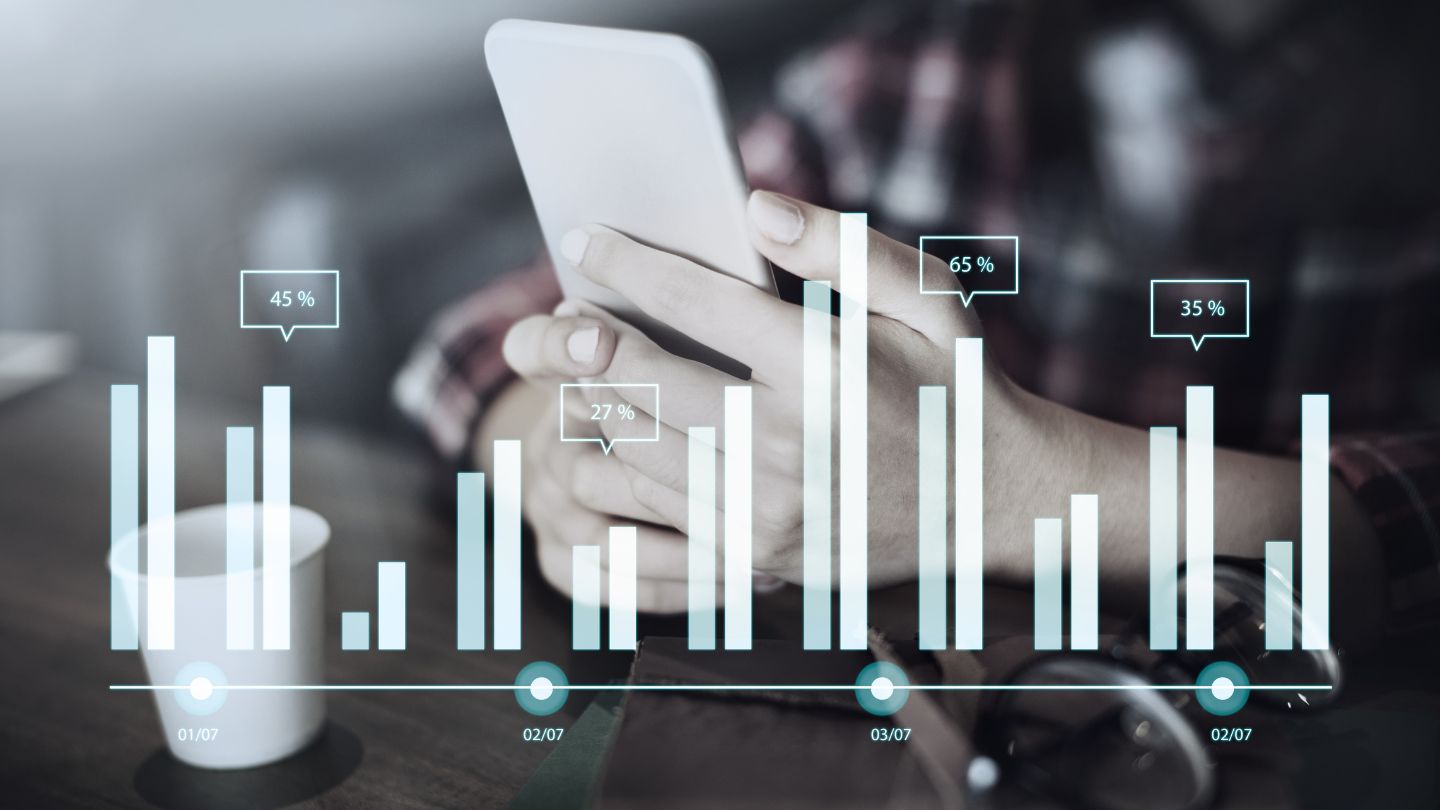 In the world of business, information is power, and staying informed on team performance is crucial when using Streem. Streem Reports is a valuable tool for Streem admins who want to leverage data-driven insights to enhance their team's use of the remote video solution. With Reports, admins can access a wealth of useful data and gain valuable insights that can help them optimize their team's use of Streem.
Streem Reports Overview
Streem Reports is a data visualization tool created for Streem admin users. This feature allows admins to tap into a rich source of Streem usage data, enabling them to proactively analyze and enhance their team's productivity and performance.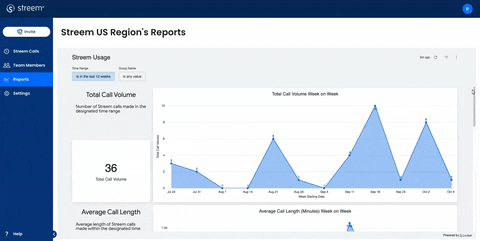 Insights at Your Fingertips
One of the primary benefits of Streem Reports is the ability to access data whenever the admin chooses. Admins can say goodbye to waiting for data exports and hello to accessing insights on their own terms. This feature enables Streem admins to monitor, analyze, and optimize Streem usage on the fly, which can ultimately lead to team performance improvements.
Customization for Tailored Analysis
A standout feature of Streem Reports is the ability to tailor data analysis to specific needs. Admins can effortlessly filter data by time range, providing a customized dashboard that aligns with their unique requirements. Notably, the time range extends back to the inception of the Streem account. This allows admins a greater level of granularity to better understand or establish key team benchmark data.
Seamless Data Export for Further Analysis
The usefulness of data extends beyond the confines of the Streem platform. With Streem Reports, data can be exported either as a full data set, or individual data tables/charts in multiple formats, including PDF and CSV. This not only leads to deeper analysis but also enables seamless integration with other analytics tools and pairing with other key metrics.
Key Metrics in Streem Reports
See trends in various aspects of Streem usage, including:
Total Call Volume:

Total Call Volume is the total number of Streem calls conducted in the designated time range. This metric is invaluable for tracking usage trends and understanding peak activity. With this data, admins can allocate resources effectively and ensure optimal coverage during high-demand periods.
Average Call Length:

Average Call Length is the average duration of all Streem calls made within the specified time range. This metric provides insights into how much time is spent resolving customer requests, on average. It can be a vital indicator of efficiency and help you identify areas for improvement.
Additional Metrics for In-Depth Analysis
Admins have the ability to re-visualize these metrics by changing the order of the columns, filtering/sorting by metrics, and exporting all agent performance metrics over a given period.
Active Users:

Total number of users who performed any action in Streem in the time range filter, including logging in.

Streem Call Users:

Total number of users who conducted at least one Streem call in a given period.

Average Calls Per User:

Total number of users who conducted at least one Streem call in a given period.

StreemShot® Per Call:

Average number of StreemShot® photos taken per call.

Calls Using Notes:

Percentage of Streem calls with a Note added.

Calls Using a Share Link:

Percentage of Streem calls with a Share Link created.
Elevating Streem Admin Capabilities
Streem's Reports feature delivers self-serve insights, customization options, and an array of valuable metrics. Admins can now get their team's Streem usage insights that matter the most to them when they want it and how they want it. This robust feature not only empowers admins to optimize resource allocation but also facilitates informed, data-driven decision-making that can significantly improve team performance.