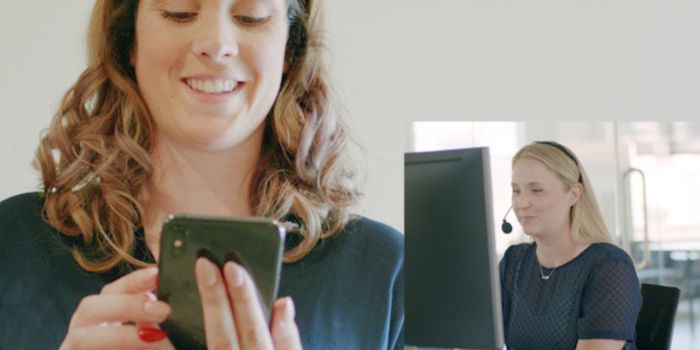 Original Post: CX Today
In today's digital age, businesses are looking for innovative ways to deliver exceptional customer support. Remote video support can provide a comprehensive solution that enables businesses to give their customers the technical support and troubleshooting they need without having to visit them in person.

The assumption might be that since video conferencing tools serve us so well for ordinary business meetings, they should also be capable of providing the best experience in CX support situations. However, they fall short in several ways when it comes to technical support or troubleshooting use cases.

No app download
One of the significant advantages of remote video support from Streem is that it can be accessed instantly through a mobile device's web browser without downloading and installing any additional software. This means that customers can easily connect with technical support professionals from anywhere at any time without worrying about software compatibility or technical expertise.

Helping agents
One of the key objectives for Streem is to make the agent's job on the other end of the line more manageable and to find a solution quickly.

Streem's remote video support includes AR-enabled annotation tools, such as a built-in marker and laser pointer, which help guide customers and direct attention to specific areas of interest. This feature is especially useful for technical support teams as it allows them to highlight areas that need attention, provide instructions or draw attention to particular components.

On top of these annotations, built-in text recognition and AI-powered tools help eliminate miscommunication and improve efficiency by automatically capturing important data such as model or serial numbers. This feature reduces the risk of human error and ensures that important information is accurately captured, making it easier for support professionals to troubleshoot issues.

Streem also captures contextual data, such as GPS location, high-resolution photos, videos, and customer data, in one central location to make it easy for teams to access and use this information. This feature helps support professionals gain better insights into the customer's environment, identify potential issues, and provide accurate and relevant solutions.

Better for businesses
Along with the benefits for agents come the benefits for businesses too. Not only can agents enjoy the tools that make their jobs easier, but IT managers can also enjoy an easy integration and a call dashboard that helps senior leaders manage their teams better.

Streem provides a call dashboard with timestamps and bookmark tools, making it easy to recall and share important details from previous calls with colleagues or customers. This feature ensures that support teams can access the necessary information to provide continued support, improving the customer experience.

With innovative APIs, SDKs, and other custom integration options, Streem can be introduced into any existing workflow, enabling teams to leverage the full power of video support within their existing systems and tools. This feature allows businesses to streamline processes, improve efficiency, and deliver a better customer experience.

While video conferencing tools are useful for remote communication, they fall short when providing technical support or troubleshooting. Remote video support provides a more comprehensive solution for customer service teams to level up their technical support.

By using Streem remote video support, businesses can provide exceptional customer support, reduce downtime and ultimately increase customer satisfaction.