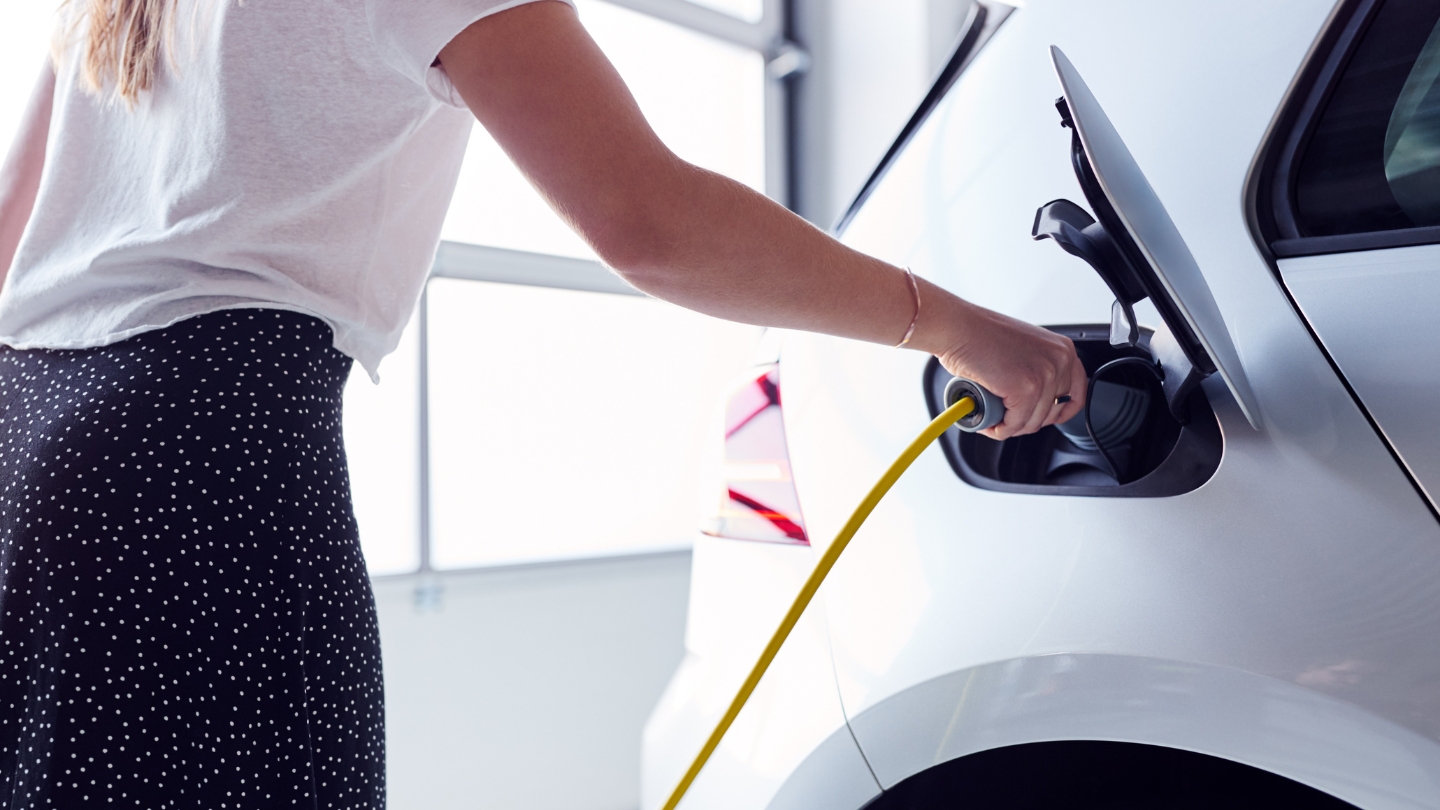 Electric vehicle (EVs) sales are rapidly increasing due to their eco-friendliness, cost-effectiveness, and advanced technology. As more and more people switch to EVs, the demand for residential EV charging stations has skyrocketed. Installing a home charger provides convenience and reliability to the new EV owner.
Installing home charging stations can be complicated due to the variety of residential construction types and aging electrical systems, and many consumers may be deterred because of the time and effort required to set it up. In most cases, installing the station involves a pre-inspection of the home or a back-and-forth of sharing photos to determine the preferred charger, outlet location, and the confirmation of the home's electrical capacity. This onsite assessment can be easier handled by using a remote video call, allowing for a faster and more efficient installation and quotation process.
The Need for EV Charging Stations in Homes
The global electric vehicle market is growing rapidly, driven by government incentives, environmental concerns, and technological advances. According to a report by BloombergNEF, global EV sales are projected to reach 10 million units in 2025 and 56 million by 2040. With this growing demand for EVs, there is also an increasing need for EV charging infrastructure, including the convenience and reliability of home charging.
Benefits of Using Remote Video Calls for EV Charging Station Installation
Setting up home charging stations can be complex and time-consuming, as it often requires multiple engagements with a customer, an onsite evaluation, or sharing photos and home information. However, remote video calls can streamline the process, making assessment and quoting faster and more efficient.
Using remote video calls to conduct the initial onsite assessment required for installing an EV charging station can lead to a faster and more efficient evaluation and the ability to gather all necessary information that field experts need before stepping foot onsite. This can save time and reduce travel costs for the company and the customer.
Potential benefits of using remote video calling for EV charging station assessments:
Faster and more efficient evaluation: Using video, experts can see and capture photos of the house and its electrical systems in real time without needing a physical inspection. This saves time and allows the installation process to begin sooner.
Cost-effective: Remote video calls are cost-effective when they can eliminate the need for travel. Installers can inspect from anywhere without incurring travel costs, reducing the overall cost of the installation.
Increased customer satisfaction: Installers can provide a more efficient and convenient installation process via remote video calls. Many consumers are now more comfortable with technology, and installers can connect better with those who prefer digital interactions

.
Choose the Right Video Tool
The assumption might be that since video conferencing tools serve us so well for ordinary business meetings, they should also be capable of providing the best experience in other support or CX situations. However, they fall short regarding technical support or onsite assessment use cases in several ways. The StreemCore® platform includes all the tools needed without the need to download another app, including:
Video recordings – Experts can record the entire Streem call to ensure the correct information is captured for verification and compliance.
StreemShot® photos – Our proprietary StreemShot technology captures highly contextual images that allow users to seamlessly capture serial numbers, model details, and recognize objects with AI & AR data.
Laser pointer – Help guide the customer around their home, troubleshoot issues and point out precise buttons to push or areas of interest.
Marker – the marker is a temporary drawing that slowly disappears after a moment, allowing experts to highlight and sketch around objects quickly.
GPS location – Installers can request permission to access GPS location data from the customer; this helps to document, troubleshoot, and verify location details precisely.
Optical Character Recognition (OCR) – Allows experts to snap a StreemShot® of a manufacturer's plate, capturing the serial number and model number and automatically storing that in the Streem call details.
After the call, all the StreemShot® data-rich photos, videos, notes, and computer-aided documentation are automatically added to a call summary page where you can review important details, view models, make and revalidate, and even share the full report in a one-page multi-media.
As the demand for EVs continues to grow, the need for EV charging stations in homes will also continue to increase. Get Started to see how Streem can help your business.