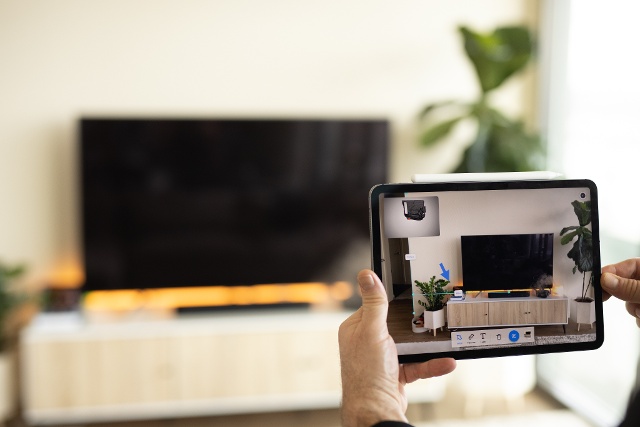 In today's business world, remote strategies are becoming a common solution for customer support. With the use of technology such as augmented reality (AR), live video streaming, and AI, companies are able to provide support from afar, saving both time and money–while still providing a memorable experience.
Yet, there are still questions about remote support. That's where Streem comes in. Remote video support for customer service teams helps businesses bridge the distance gap and technical language barriers efficiently and cost-effectively.
Here's what you need to know:
What is Remote Support?
Remote support refers to tools that empower CX agents to provide technical assistance from a distance, whether it be through remote access to a computer or problem diagnosis via video call. While remote support was already growing in popularity, the COVID-19 pandemic and continuing workplace sprawl have driven adoption.
When Can Companies Use Remote Support?
Remote support can be used to diagnose problems and provide support for simple issues so that customers can troubleshoot and solve a problem themselves when possible. That frees up the field agents to help those who require an expert.
Similarly, remote video with built-in AR and AI capabilities can be used to identify the correct parts and serial numbers before an onsite visit. This ensures that field experts have all the information and parts they need to do a job effectively before stepping foot on the property. These capabilities are extra helpful when there is technical language or multiple parts involved, and there are high chances of miscommunications.
Warranty support is another strong use of remote video tools. Instead of sending an agent to confirm damage visually and whether it's covered by the warranty, agents can do their confirmations from afar. Built-in text recognition and annotation tools make it easy to capture the data they need. Then, with call dashboarding, cloud storage, and integrations, it's easy for agents to keep track of key information. Altogether, it saves time and money while ensuring a great experience for customers.
What are the Benefits of Remote Support?
Using remote support can lead to faster and more efficient problem diagnosis, as well as the ability to gather all necessary information that field experts need before stepping foot onsite. This not only saves time but also reduces travel costs for both the company and the customer.
Additionally, remote support can improve first-call resolution rates and single-visit resolutions, as well as remove barriers such as language and cultural differences that may have complicated communication in the past. This is particularly useful if a customer can not understand what they are being asked to do or articulate the problem they have. For example, without AR, an interaction like "I'm not sure the wires are going into the thingy, and there are a couple of switches that are up. Are they supposed to be like that?" is useless.
How Can Streem Help You?
Incorporating AR-powered remote video into your CX processes can greatly improve your customer experience, and that's where Streem comes in. Streem offers solutions for companies to provide Remote AR Support, allowing customers to show call center agents exactly what the problem is through their phone camera. Customers don't need to download any software or have any technical knowledge. They can just point their phone, and the agent on the other side of the phone can perform diagnostics.
Streem helps companies connect with their customers more meaningfully whilst reducing waste and inefficiencies. These tools make knowledge and information accessible to all involved in order to provide a great customer experience anytime, anywhere, and over any distance.