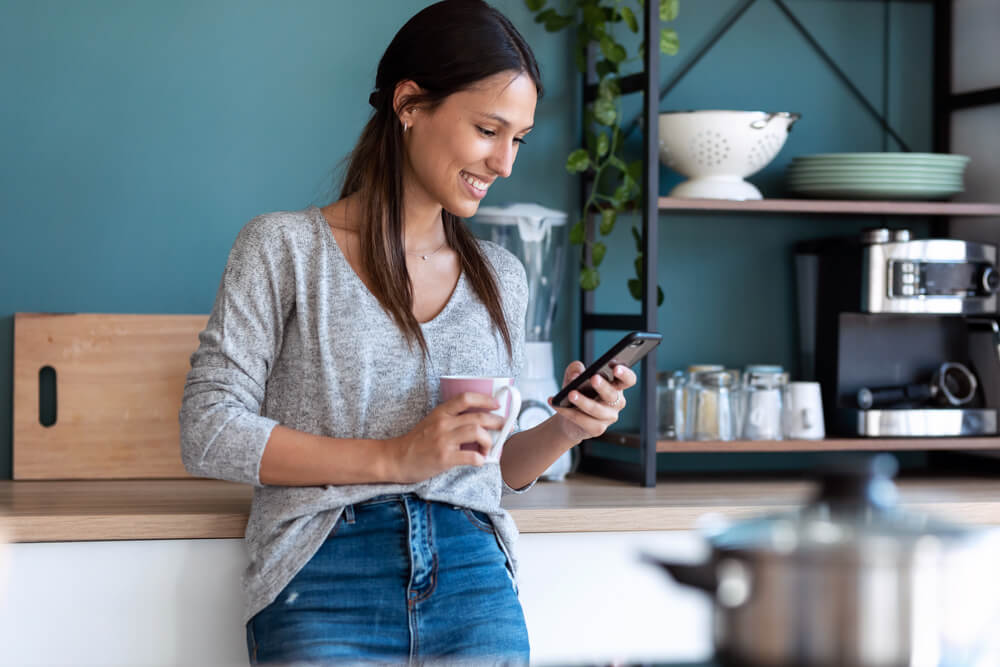 This blog was originally published on CX Today.
As brands compete to deliver superior digital experiences, video offers many the chance to differentiate their proposition and increase engagement with the next generation of customers.
Consider its application in the contact center as an example. As businesses bridge the visual communication gap, customers can add context to pressing issues, engage in more intimate interactions, and build better rapport with agents.
Yet, there are many more use cases – alongside enhancing customer conversations – where video can add value to CX.
In this edition of the CX Today roundtable, our expert panelists discuss these – and much more – sharing cutting-edge advice for piecing together a forward-thinking video strategy.
This month, our expert panelists are:
Viki Michael

– Senior Director, Product Marketing at Vyntelligence
Jordan Owens

– VP of Architecture at Pexip
Sean Adkinson

– Chief Technology Officer and Co-Founder of Streem
Below, they answer a series of frequently asked questions, giving lots of helpful advice along the way to CX teams.
What Advantages Does Video Have Over Other Customer Engagement Channels?
Michael:
As the saying goes: "If a picture paints a thousand words, then a video is worth a million!" Indeed, video paves the way for better customer conversations as companies can wave goodbye to lengthy voice calls, frustrating live chats, and multiple customer descriptions. With video, agents may now see the issue for themselves.
Yet, video has many additional advantages, including the richer emotional and contextual data users can capture. As the CIO of one our clients said:
"Switching to video intelligence saw many benefits. One, was a better audit trail due to richer information. Second, filming using video has brought about a higher level of consciousness."
Other positive outcomes include:
Faster Resolution for Customers – Agents can view and approve returns on damaged/faulty items and resupply within minutes of the customer report.
Improved Customer Satisfaction and NPS

– Customers feel like they have ownership of the process and only need to explain the problem once rather than multiple times. This reduces the possibility of misunderstandings and enables a 'single source of truth'.
Reduced Return Costs – Agents can review damage and issue discretionary discounts with customer agreement instead of costly full returns.
Decreased Shrinkage from Non-Faulty Returns

– Agents determine damage versus user error from clear video footage to prevent incorrect returns.
Better Delivery Partner Accountability –

Customers submit videos of delivery drops and packaging mishaps in case of delivery issues.
Owens:
As video drives more engagement and interaction in work meetings, smart organizations are now using video to transform every part of their businesses.
Unlike other channels, video drives more natural conversations that ultimately build customer trust, satisfaction, and loyalty.
In fact, Pexip's recent "State of Video Adoption" report found that:
71% of respondents already use video to engage with their customers
Video is especially popular for replacing phone calls, with about three-quarters of respondents (84%) agreeing that video enables stronger connections with customers than voice-only phone calls
More than half of respondents (59%) agree that video increases customer retention
The statistics highlight the emergence of a new video economy. Already, it is shaping how people interact with each other and the world around them.
Consider healthcare. Video now plays a crucial role in safely connecting patients with healthcare providers, making education and public services more accessible, and facilitating business continuity for mission-critical communications.
Pexip is inspired to see how customers are rethinking what's possible through video collaboration, and we're excited to help drive what is next.
Adkinson:
A picture is worth a thousand words, but most customer engagement channels are precisely that: words. Customers must still explain their problems, describe what they want over email/chat, read an error message over the phone, and so on.
Video allows customers to be understood. Simply by enabling agents to view what the customer sees, allows them to feel heard. They are not scrambling for the words to describe it.
Such clarity positively impacts customer effort, handling times, first contact resolutions, ease of doing business, customer satisfaction, and even agent satisfaction.
What Are the Most Innovative Features of a Video Solution for Contact Centres?
Michael:
Video excels at reducing the explanation time required for issue reporting, ensuring less is 'lost in translation'. Yet there are many innovations that contact centers can harness to enhance their video strategy. Examples include:
Video Triage –

With an asynchronous solution (like Vyntelligence), customers can scan a QR code and record a video of their issue. The contact center then passes the video onto an agent who can quickly call or send an SMS to the customer with a resolution.
Collaboration and Augmentation –

Augmentation of the video interaction is critical for customers and frontline teams. The ability to highlight an issue via a visible pointer on the customer's feed empowers agents to problem-solve quickly.
AI Assistance –

Once AI-understanding of speech and Computer Vision comes into play, the contact center can enhance the knowledge base with videos of potential solutions. Machine Learning models may then isolate relevant solution videos for agents to review or share, removing complexity from the contact handling process.
Owens:
Before focusing on innovative video features, first define the "why." Why implement video in the contact center? Do users actually want to connect with agents in the first place?
Remember, not all contact centers improve with video. Interactions such as purchasing airline tickets or making hotel reservations do not necessarily improve with video. Other exchanges, such as medical triage or technical queries, are perhaps better suited to video.
These video experiences are enhanced by tight integrations with contact center systems and other channels. After all, it is only one communication method, and users should have the ability to invoke it when and where they want.
Such integrations also bring the same benefits, such as sentiment analysis and concise reporting, that contact centers enjoy across other channels.
Adkinson:
Cloud video tools with secure storage integrate easily into telephone and CRM systems to keep data costs down and agent windows to a minimum. They will also fit into existing workflows, enabling seamless channel shift.
"Thankfully, as technology gets more complex, the best tech stays simple. Leading solutions now offer a sophisticated and scalable platform that enables agility and speed. They also provide no-download functionality, increasing customer access to support."
Finally, solutions like StreemCore take advantage of the AR sensors embedded into today's most powerful devices, like the iPhone 13 Pro, enabling a more creative approach to CX.
Which Industries are Particularly Benefitting from the Rise of Video?
Michael:
During the pandemic, utility companies needed to protect the welfare of both customers and field teams. Embracing video as an integral part of their first-line triage made it possible to remotely support customers with the help of as little as 20 seconds of video footage.
By asking customers to upload videos of issues – such as water leaks and pollution issues – it eliminated the need for technicians/ surveyors to attend customer premises for investigatory purposes. As such, it reduced investigatory field visits by 32% for one such water company – reducing travel costs and carbon miles.
The use of video also improves CX with faster resolution while saving time and costs from an operational perspective – enabling rapid responses and optimal use of expert resources.
These experts can upskill junior team members by sharing the videos with annotations and guiding them through processes using customizable storyboards. These then become available on the Vyntelligence video platform.
Owens:
Financial services organizations – including retail banks, insurance providers, and private equity firms – are leading the way in their use of video. Many use video as part of their digital customer engagement strategies to accelerate growth and stay ahead of the competition.
"Decisions like taking out a mortgage are big and emotional. When customers can speak to an agent face-to-face over video, they build trust and are more likely to choose to buy from that company."
Many are thinking beyond video, too. They are optimizing their entire digital customer journey using automated scheduling and meeting technologies to create more seamless experiences that bridge the gap between in-person branch visits and remote appointments.
In doing so, these financial organizations can capture and convert more business on their websites while earning long-term trust.
Adkinson:
The value of video for customer support is significant across many industries. Consider high-end retail as an example. Guided video calls offer the first-rate service many expect from these luxury brands.
For instance, Traeger Wood Fired Grills implemented StreemCore and, in the first year, saw 30%+ uplift in each of their core customer metrics resulting in:
CSAT rates of 90+
Increases in FCR of over 60%
A rise in agent satisfaction to above 90%
Remote sales teams also benefit from connecting with customers face to face and building better relationships with prospects. Data from these sales calls may also funnel back to the business for enhanced reporting as leaders pinpoint performance improvement opportunities.
If You Could Share One Piece of Advice for Creating a Superior Video Strategy, What Would It Be?
Michael:
Keep it simple – and, just when you think you've made it simple enough, make it even simpler!
Innovative technology must be accessible and straightforward for companies to adopt and integrate into legacy systems. Think no code and open APIs.
With such new ways of working becoming more prevalent, expect a positive behavioural shift to adopt mobile video data capture and collaboration technologies.
As a construction supervisor at a water company that adopted the Vyntelligence video platform says:
"When I was asked to trial the Vyn app, being a bit of a dinosaur, I thought this was going to be a waste of time, but it's probably been one of the best products that we could have used."
By digitally transforming workflows and keeping the end user experience in mind, video can provide end-to-end visibility across people, process and data. As a result, some clients have achieved a 10x ROI and an 85% improvement in NPS and customer satisfaction.
Owens:
Understand the problem that video will overcome or the improvement opportunity it opens up. After all, video is simply an enabler to new forms of communication. However, these are meaningless unless tied into a broader strategy.
Having gotten to grips with the role that video plays and how it augments the greater connected strategy, working with the right provider that matches the core values and culture is critical.
Choose a technology provider that offers the necessary flexibility and control to deliver an outstanding experience using video.
Also, look for solutions that integrate seamlessly with existing workflows to power several use cases, and consider the customization options available.
Companies can build trust, confidence, and more satisfied customers by making it easy for users to access services and experts online – all without leaving the website.
Adkinson:
Avoid implementing technology to automate every touchpoint when adding a new tool to the CX stack. Some are critical moments of truth where a human touch may make all the difference.
Companies can transform CX and save a lot of money by picking one prickly customer touchpoint and improving it with the added context and human touch of a guided AR video call.
In doing so, businesses may meet customers where they are, on their devices, and strive to improve their journey.
To achieve this outcome, set goals for the video program ahead of time and measure what works best for customers, the team, and the wider business. Doing so also helps to quantify the value of implementing new technology quickly.
Users of StreemCore quickly iterate on these learnings and apply them to adjacent use cases, multiplying the ROI. Indeed, several customers reported finding dozens of new AR-video applications after using it for just a few weeks.