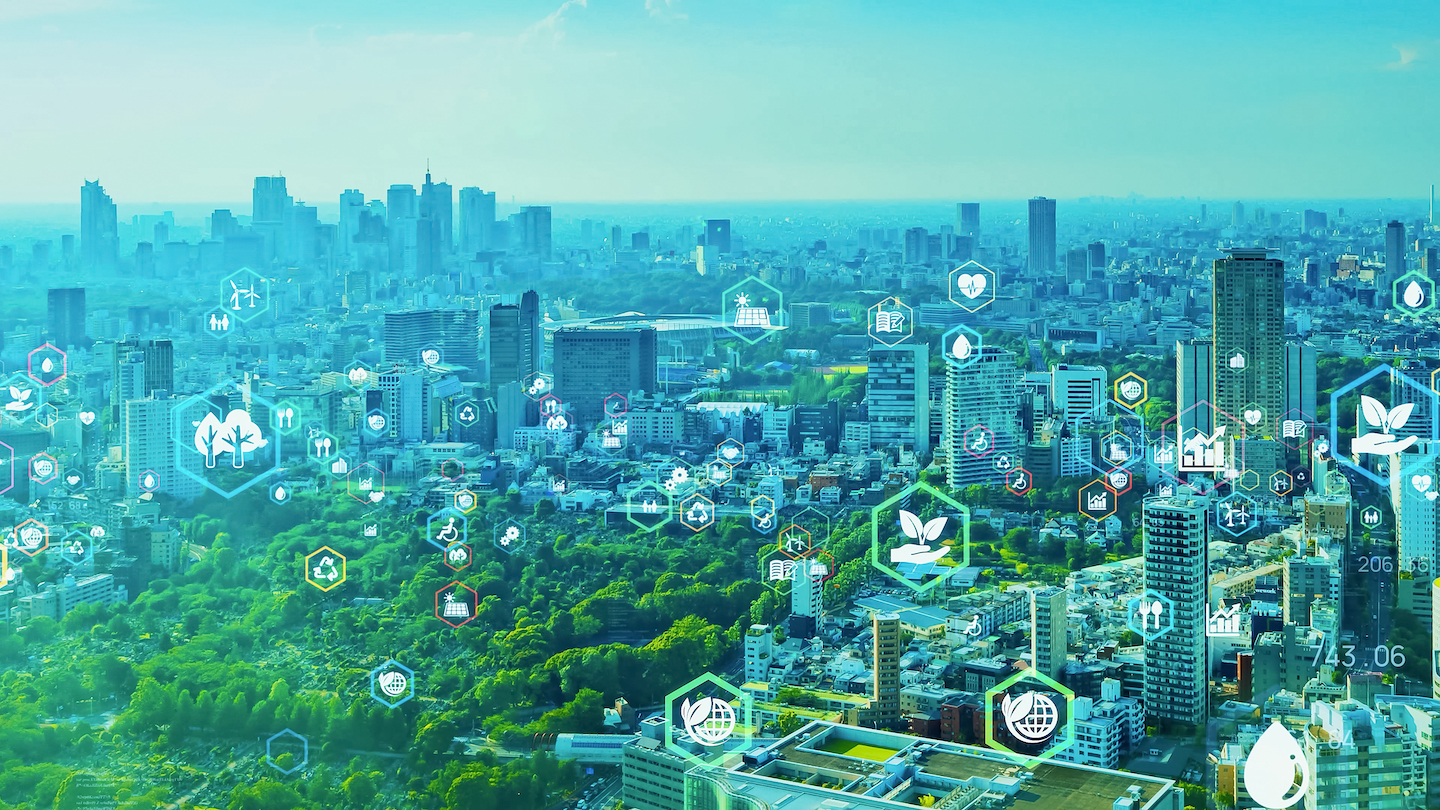 Some people are ahead of their time—people who can see down the road and confidently assert a future reality. President Franklin D. Roosevelt was one such man.
In a 1937 letter to U.S. governors in which he responded to devastating extreme weather events dubbed the Dust Bowl, Roosevelt wrote, "A nation that destroys its soils destroys itself. Forests are the lungs of our land, purifying the air and giving fresh strength to our people."
Drumbeats Increase: Drought, Floods, Fires
,
and More
For decades since Roosevelt's climate warning, climate scientists have warned about the impact of increased greenhouse gasses on the planet.
In a March 20 statement, the Intergovernmental Panel on Climate Change, comprised of the world's leading climate scientists, delivered a "final warning" on the climate crisis. "Rising greenhouse gas emissions push the world to the brink of irrevocable damage that only swift and drastic action can avert."
But the response to previous warnings remains mixed. Some experts say the collective effort to mitigate extreme climate changes needs to be more timely.
There are bright spots. Today, businesses, governments, and individuals worldwide are rallying to do their part to reduce greenhouse emissions, especially in the trucking industry.
Can Big Trucks Deliver Small Carbon Footprin
ts?
Trucks are the backbone of the U.S. transportation industry. Our supply chain chiefly depends on them. But their carbon footprint is massive.
An Environmental Protection Agency (EPA) report on the environmental impact of transportation said, "Greenhouse gas (GHG) emissions from transportation account for about 27 percent of total U.S. greenhouse gas emissions, making it the largest contributor of U.S. GHG emissions. Between 1990 and 2020, GHG emissions in the transportation sector increased more in absolute terms than any other sector."
Truck emissions negatively affect human health, particularly the respiratory and cardiovascular systems. Long-term exposure to these pollutants can increase the risk of chronic illnesses such as asthma, lung cancer, and heart disease.
While truck manufacturers build engines with a smaller carbon footprint, the most immediate way to reduce truck emissions is to use fewer trucks. We face hard realities.
Remote Video.
Reduce Truck Rolls. Reduce CO2
Remote video technology can help reduce truck rolls and, with that, reduce air pollution. Indeed, its acceptance is on a solid growth path often spurred by consumers that expect companies to embrace a carbon-neutral future.
According to a report by Fortune Business Insights, the remote support video tool market is expected to grow at a CAGR of 11.2% from 2021 to 2028.
Instead of dispatching a technician to a customer location for a simple issue, by using remote video tools, technicians remotely view, diagnose and troubleshoot problems in HVAC systems, household appliances, and other equipment in remote locations.
It also saves time and reduces the cost of dispatching a technician. Fewer trucks mean lower truck emissions. It improves operational efficiency. Technicians handle more service calls in less time.
Remote video support offers a range of benefits, including:
A

dding a human dimension to customer service and establishing customer rapport and trust.

Extending

technician expertise to remote locations means increasing their resource value and the ROI the company has in technical staff.

Improved first-call resolution rates, reduced truck rolls,

and reduced fuel costs.
A Use Case to Remember
By using remote visual assistance video tools like StreemCore®, companies can positively impact the environment and reduce their carbon footprint by decreasing indirect GHG emissions, such as carbon dioxide released from contractors' vehicles.
Streem significantly helped reduce truck rolls for American Home Shield's (AHS) network of contractors.
Streem technology leverages augmented reality and video collaboration tools with robust data capture and storage to facilitate remote service calls and reduce the need for in-home visits. By using video communication to support more service jobs remotely, AHS was able to limit the number of service vehicles on the road and reduce carbon emissions.
From October 1, 2021, through September 30, 2022, AHS surveyed appliance contractors to confirm that the implementation of Streem into their workflows reduced the need for truck rolls.
Contractors were requested to complete surveys after each Streem Call to validate that the call resulted in a reduced truck roll.
Contractors demonstrated strong adoption of Streem technology, with a reduced truck roll reported at least 70% of the time.
Based on this information, AHS estimated that using the Streem technology across this population of appliance service dispatches resulted in a 5-6% reduction in truck rolls during the same period.
Streem cannot provide a specific amount of reduced carbon emissions for reduced truck rolls. But consider the following:
A contractor that drives a 2015 Chevrolet Express 3500 Auto-6 2WD gasoline-powered van and who avoids just two 15-mile trips per week would reduce more than one metric ton of carbon dioxide emissions annually. Apply that to all contractors; the carbon emission reductions would be massive.
Aside from the environmental benefits, remote video support also allows contractors to see the issue first-hand without relying on the customer's description of the problem.
Using video instead of only hearing or reading about the issue can lead to a more accurate diagnosis and faster resolution. That's particularly important for essential appliances like refrigerators and ovens.
Streem

Means Green
StreemCore® is an enterprise-class, remote visual assistance tool using out-of-the-box augmented reality (AR) capabilities. By adding an interactive, no-download video collaboration tool, companies can quickly see and solve issues remotely and accelerate diagnosis and support resolution times.
Originally Published by CXToday