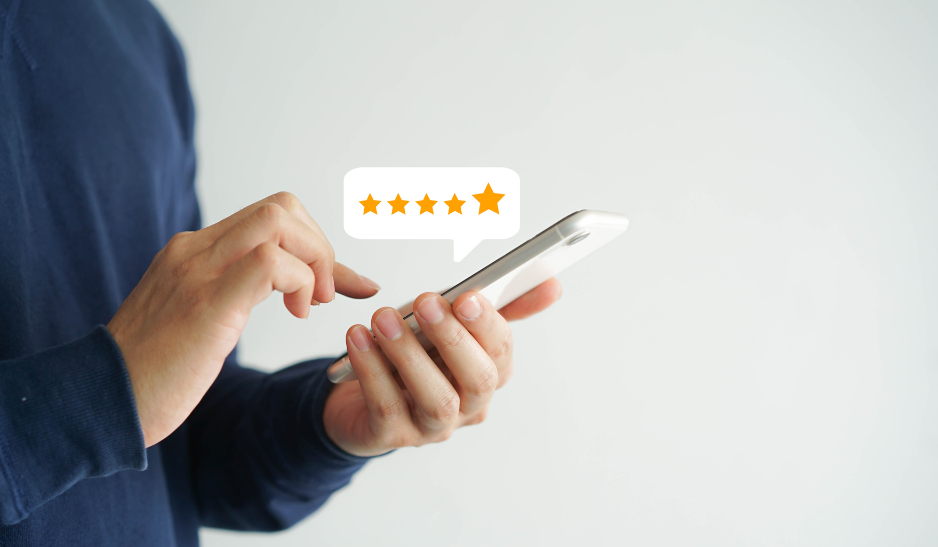 Delivering exceptional customer service is a top priority for businesses aiming to thrive in a dynamic and customer-centric market. A crucial metric used to measure customer satisfaction is the Customer Satisfaction (CSAT) score. In this blog post, we will explore the concept of CSAT, the advantages of achieving a high CSAT score, and how you can enhance your CSAT by integrating remote video support into your business operations.
What is CSAT?
CSAT, or Customer Satisfaction, is a metric to gauge how satisfied customers are with your products, services, or interactions with your business. Typically, customers are asked to rate their satisfaction on a scale, often ranging from 1 to 5.

Generally, a CSAT score ranging from 75% to 85% is considered favorable across most industries. Calculating the CSAT score serves various purposes, including benchmarking performance against industry competitors, identifying CX issues, and making data-driven improvements. Here are some industry benchmarks commonly observed:
| | |
| --- | --- |
| Industry | Average CSAT Score (2022) |
| Online Retailers | 77 |
| Computer Software | 78 |
| Internet Service Providers | 64 |
| Wireless Phone Service | 73 |
| Automobiles | 77 |
| Energy Utilities | 72 |
| Household Appliances | 79 |
Potential Benefits of a High CSAT Score
A high CSAT score can bring numerous benefits to your business, including:
Reduced customer churn: Satisfied customers are more likely to remain loyal and continue doing business with your company. By consistently delivering exceptional experiences and achieving high CSAT scores, you can reduce customer churn and increase customer retention rates.
Improved conversion rates: Positive customer experiences and high CSAT scores can enhance your brand reputation and stimulate customer referrals. This can lead to improved conversion rates as potential customers are more likely to trust and choose your company over competitors.
Improve Your CSAT with Streem
Streem's remote video support technology can play a crucial role in improving your CSAT scores. Here are some key strategies to consider:
Optimize your internal operations: StreemCore® is an enterprise-grade, no-download video tool that helps businesses quickly see what their customers see to reduce support diagnosis and resolution times. This AR-powered remote video tool can help to decrease time-to-resolution, increase first-call resolution rate, and boost agent productivity. With StreemCore, your agents can remotely view, diagnose, and assist customers in real-time, which can result in faster resolution and enhanced customer satisfaction. Streem can also capture CSAT feedback post-call, allowing businesses to gather valuable insights and make data-driven improvements to their CX processes.





Lean into your customers: Streem's user-friendly platform eliminates the need for customers to download an app, which can create a seamless support session with your team. Your agents will be equipped with all the tools they need to support the customer, including AR-enabled annotation tools to visually guide and instruct your customers, full-res StreemShot® photos and recordings hosted on the cloud post-call, and automatic OCR model & serial number capture, to name a few. This personalized approach can enhance the overall customer experience and contributes to improved CSAT scores.

Furthermore, Streem equips agents with diagnostic tools to troubleshoot the call itself, leveraging the in-platform call connectivity score. This empowers agents to promptly and effectively address any connection issues. By providing real-time visibility into the customer's connectivity strength to Streem, agents can offer targeted troubleshooting assistance tailored to the customer's specific network conditions. Streem's user-friendly platform enables this seamless and effective support process, which can help ensure customer satisfaction at every step.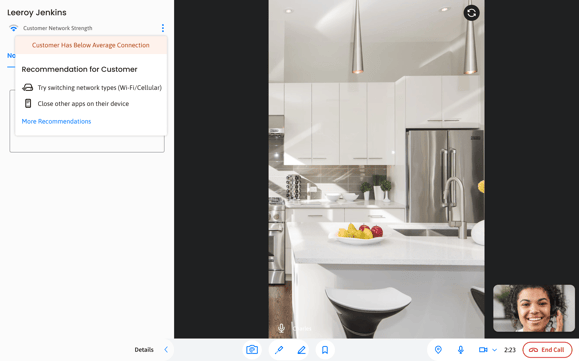 Learn more about the Call Connectivity feature here
By incorporating Streem into CX workflows, businesses of all sizes can drive a better customer experience and improve CSAT scores. See & solve remotely with Streem - contact us for a demo today.