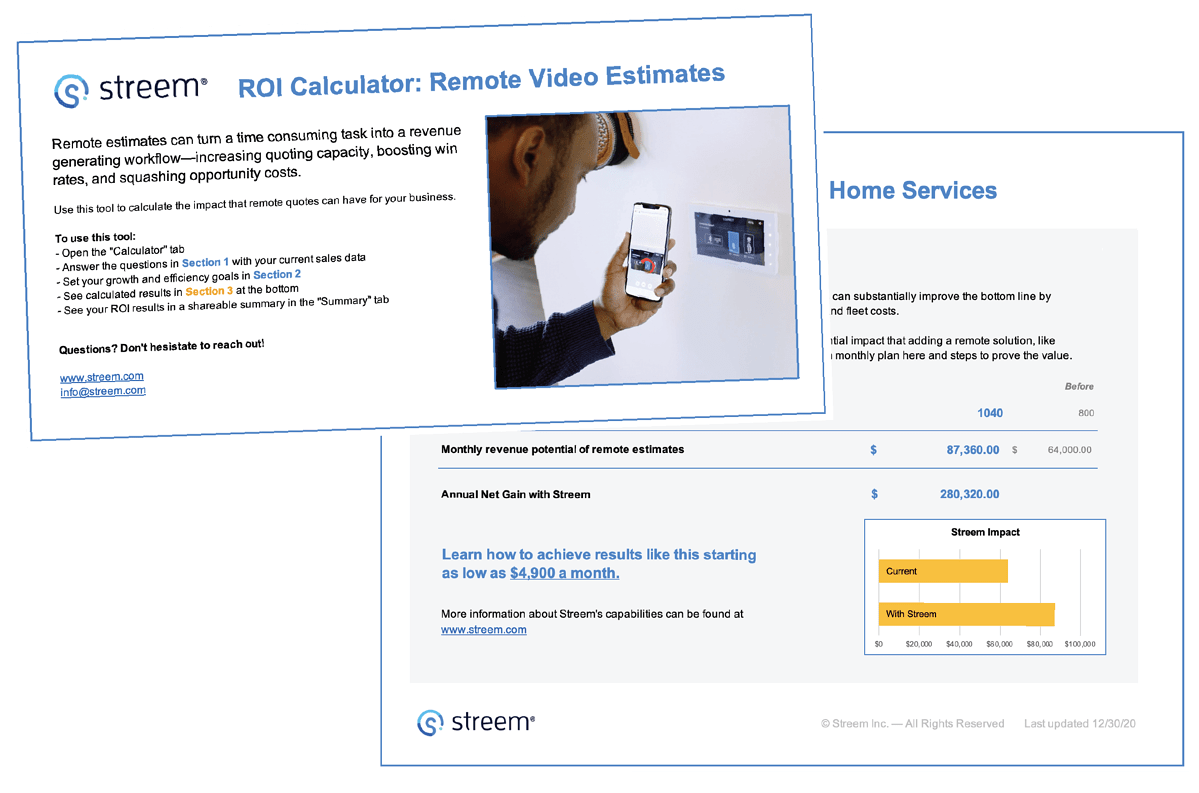 Interactive video calls can turn time consuming site-visits into revenue generating remote workflows—dramatically reducing opportunity costs needed to complete estimates and on-site jobs or repairs.
Use this quick ROI calculator tool to see the potential impact on your bottom line.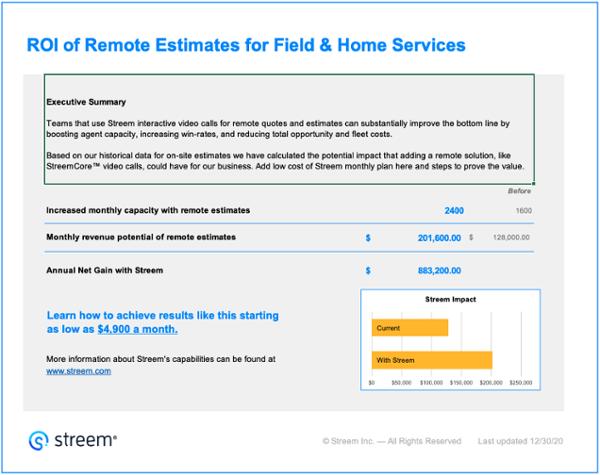 Prior to the pandemic organizations had begun implementing remote tools to better serve their customers; now it is an imperative service businesses must offer to provide safe and efficient customer service. Additionally the implementation of video tools is allowing companies to improve the customer experience, reduce overall travel time, decrease invasive site visits, improve first call resolution, and ultimately meet their customers where they are.
The Streem platform helps us deliver more choice, convenience, and control to utility customers—and has been a revenue driver across our business."

Seth Little, CLEAResult Director of Virtual Delivery
By leveraging Streem interactive video, our clients have reached audacious goals and achieved impressive results:
2x increase in agent capacity
90+ CSAT score
200% increased quoting capacity
85% reduction in sales cycles
Cut project approval times by an average of 32 days
Boosted close rates to 82%
Reduced warranty spend by 52%
Learn how StreemCore™ can benefit your business by using our calculator to predict the impact of remote quotes and services in three steps:
Answer the questions in calculator workbook with your current sales data
Set your growth and efficiency goals
Review your calculated ROI estimates in a shareable summary page