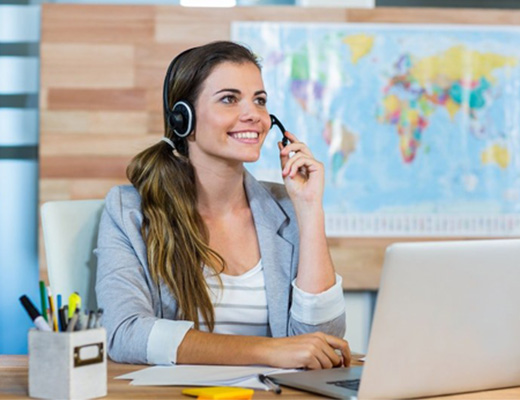 Seamless, clear audio is an important part of an excellent customer experience with Streem® video calls. Most of the time, audio on a Streem call works as designed, but there are instances when settings or internet connectivity can impact audio performance.
To help you provide a seamless Streem experience with your customers, the team created this guide that answers your most common audio questions.
Say "Yes" to Streem
When introducing Streem to your customer, it's important that they say "yes" when asked to give Streem permission to use their smartphone's microphone.
Please inform customers that they will be asked to accept terms and conditions and then allow access to the microphone on their device. This is essential for a great audio experience.
If terms and settings aren't established before starting a Streem call, you will need to troubleshoot audio and device settings with your customer.
Check device & browser settings
If your customer does not complete the first step of allowing Streem access to their microphone, guide them to adjust their device settings with these steps:
Required permissions for Streem on an iPhone or iPad
Required permissions for Streem on an Android device
If your customer never sees the pop-up asking for microphone permissions, guide them to adjust their device settings using these steps.
Customer doesn't get prompted for camera permissions

Customer doesn't get prompted for microphone permissions
Check network connectivity
To ensure the best experience with Streem, your customer needs a device running iOS or Android with a strong internet connection (Wi-Fi or cellular).
For all Streem users, we recommend an internet connection with upload speeds of at least 1.5 megabits/second. Confirm you and your customer are connecting to the strongest signal available—like Wi-Fi, LTE, or 5G.
Make sure you have a strong internet connection
Check if the device is supported
Streem operates on most smartphones and tablets, but older devices or operating systems may impact or block audio performance.
Review the Streem guides below to determine if your customer has a Streem supported device.
What browsers and devices can customers use?
What browsers and devices can experts use?
Additional Support
Our Streem Troubleshooting Guide has a solution for almost every problem.
If you need additional support, please visit the Streem support site and submit a help request. A Streem support representative will respond to your ticket as soon as possible.