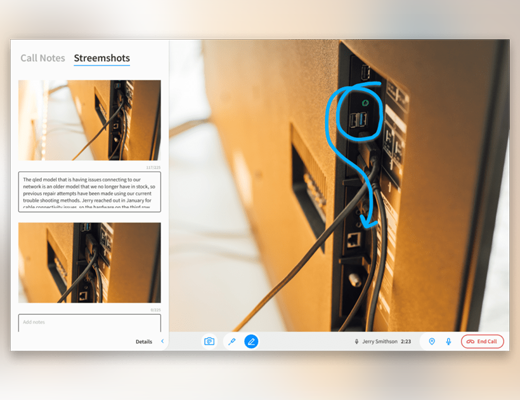 The newest updates to the Streem desktop experience make it faster and easier than ever to connect with customers using remote interactive video calls.
Improvements to the expert dashboard give you faster access to your favorite Streem tools and workflows while giving you new admin tools to manage and personalize your Streem account.
Please note:
This update only touched the desktop expert experience, and no changes have been made to the customer view on any platform.
All accounts will be transitioned to the new expert view by the end of March 2021. If you haven't already started using the new desktop view, we encourage you to review this blog and get your team acquainted with their new tools.
Tour the new desktop experience
Start a fast, secure video connection with your customer in just a few clicks. Then ask your customer to show you their issue or request using interactive video tools from the Streem expert dashboard.
Download the updated quick start guide
Prefer a PDF? No problem. Use this three page guide to help your team learn about their improved tools and settings.
Share your thoughts
Have you tried the new expert view? We value your feedback and would love to hear your reactions to these new features, fresh designs, and enhanced settings.
Please share your notes with us on this simple, 3 question survey.
--Thanks in advance!