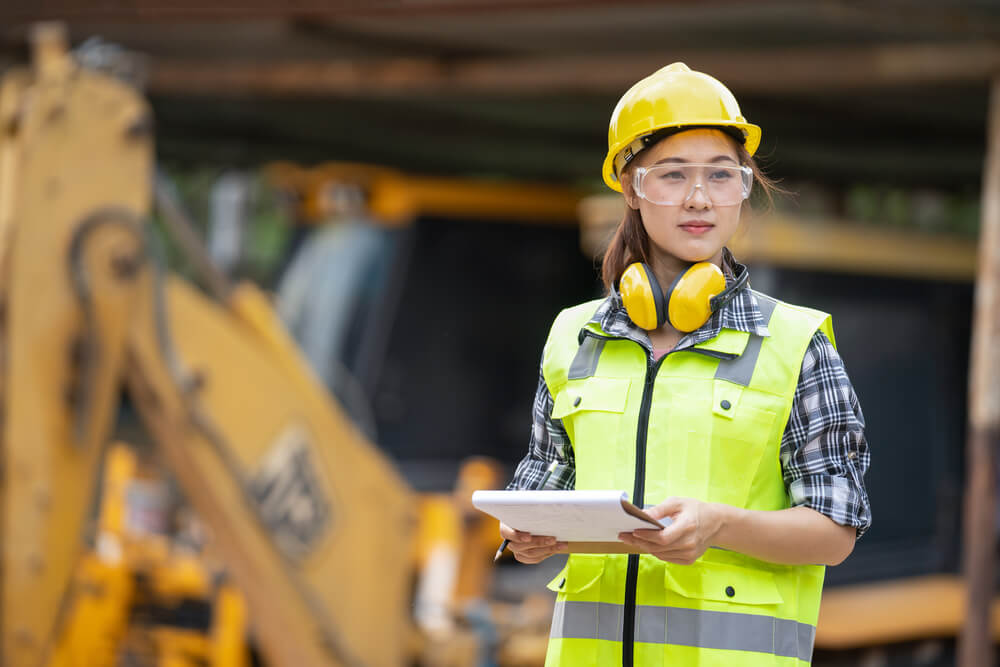 This blog was originally published on Architectural Digest.
When hiring people to come into your home, diligence is important for many reasons. For starters, if you're hiring someone to help create your dream kitchen or renovate your bathroom, you want to be sure that you're not hiring an individual or company that will take your money and run. However, you should avoid hiring bad contractors and other workers for another reason. There's more at stake than an unfinished project. You also want to avoid theft and possible harm to yourself and family.
Whether you're looking for construction professionals, plumbers, cleaning personnel, or movers, these are some of the steps to take to ensure your safety when hiring outside help.
1. Do your homework
One simple way to separate professionals from those who may be shady is by researching potential contractors and workers. Jody Costello, home renovation planning expert and founder of the website Contractors From Hell, tells us that you can start with a Google search of the company name and owner's name, adding "complaints" or "reviews."
Don't stop with Google research. Find their social media profiles as well. "Find them on Facebook [and other accounts] and look over their reviews and even personal posts to ensure there aren't any red flags," advises Mary Witt of Rainbow International, a restoration service. "In today's world, those avenues are tremendous resources for customers."
2. Check licenses
If the job requires a license, Costello recommends checking with your State Contractors License Board. "When hiring contractors to do work in your home, make sure the license number is current, valid, and matches the owner's name and company exactly." And if you sign a contract with a corporation whose license is in an individual's name, she says, you're basically hiring an unlicensed company.
So why is licensure so important? According to Joan Helen Barton, general contractor and designer at Dirty Girl Construction in Los Angeles, it's an extra layer of safety right out of the gate. "For example, any licensed general contractor or specialty subcontractor in California—and I assume all states—has already been vetted by the [Contractors State License Board] and the FBI."
Barton says this means they've been fingerprinted and cleared through the FBI database. "Those who have committed criminal acts have to go through a special process with our judicial system to be allowed to carry a license, and, for those who are granted that opportunity, they are put under probationary status for at least a few years," Barton says.
3. Ask for references
However, Barton says, she doesn't know if post-license activity is tracked, so it's still important to check through different avenues. For example, references should be checked. Costello says you should be asking pertinent questions. "Ask references about [the contractor's] work ethics, behavior in the home, respect for property, and adherence to any requirements you have laid out in written agreements."
4. Meet in person before hiring
To ensure the contractor or another renovation professional is a good fit for you, meet in person prior to hiring them. "Treat it similar to a blind date over a cup of coffee, and if you get a weird feeling, don't hire them," Barton says, emphasizing that you should always trust your instincts. If you question your ability to judge someone's character or don't want to meet the person alone, invite a friend to come along and help you decide. "If someone seems fishy, they probably are, so be picky and find the right person for you, since there are plenty to choose from," she adds.
Take your time during the hiring process. "After all, you are the one paying them for their services and allowing them into your home," Witt says. If they want your business, she says they'll be patient while you ask questions.
5. Vet the company thoroughly
If you're using a company instead of an individual, Costello recommends asking about the people who will be coming into your home. You need to know if they're subs or employees. Are they bonded and insured? Does the company check their background?
Costello says she's still surprised about how many times a homeowner will reach out regarding problems they're having with a contractor. Once a worker showed up asking if the homeowner would provide food or drinks, she recalls. As it turns out, that worker just got out of jail and was picked up by a contractor for clean up and do other menial chores.
6. Get recommendations from trusted allies
Gabriella Ainslie, cofounder of Matriarchy Build, a national online consultancy for home renovations and projects spearheaded by women, says that as a woman and a parent to a young child, she feels especially vulnerable calling a tradesperson or technician to come into her home for the first time. Prior to starting the company, the other cofounder, Lacey Soslow, often felt "concerned about reading as overtly queer" in her interactions with contractors and that made the professional relationship with renovation pros uncomfortable. Look for professionals that make you feel comfortable and respect you.
7. Take precautions during in-person appointments
Don't just open your door because someone rings the doorbell. "When an in-home visit is scheduled, check for the professional to arrive in a clearly marked vehicle and be sure to confirm their name prior to arrival," advises Kerri Osterlund, senior manager of contractor relations for American Home Shield. Some companies even use dispatching software or send texts with a photo of the service person that notifies the homeowner when they're on the way to prevent unpleasant surprises.
8. Minimize the number of people entering the home
Depending on the type of work done in your home, Osterlund says you may be able to limit who needs to access your home. Of course, you'll need to have someone in to put down floors, but other meetings can be done virtually. Set up a Zoom call with contractors and other home professionals, especially when you're just starting on a project. "Streem [a video diagnostics platform] leverages powerful AR and computer vision, empowering field technicians to securely and accurately capture project data and rich contextual insights that are as valuable as those obtained on-site," Osterlund says. This kind of remote appointment allows a contractor to review, diagnose, and sometimes troubleshoot an issue without needing to ever enter your home.
9. Get to know your point person
If you're working on a larger project, Barton says you probably won't see the general contractor every day. "Find out who your foreperson or site supervisor is and establish a working relationship and a system of checks and balances with that person," she advises. "That's your initial go-to if there is an issue, since communication is key to feeling and staying safe."
10. Install a security camera system
Barton recommends installing a monitored camera security system with remote viewing access. This helps you monitor what's happening in your home, allowing you to view the footage remotely. Interior cameras can be mounted in any room you choose (except the bathroom, of course).
11. Build temporary walls
"If you are working on parts of a house or building an addition, build temporary walls to separate work zones from living spaces," Barton advises. "It's a nice way to allow everyone to do what they need to do without being on top of each other or crossing into personal space, both literally and figuratively."
12. Follow COVID protocols
Since COVID ebbs and flows, it's best to maintain protocols and guidelines. "Don't stand around a working job site hoping you don't spread it or get it, regardless of your vaccination status or ours," Barton says. "We have strict protocols to keep everyone safe and healthy, and clients need to be on board with our safety practices in order to keep their projects moving." The days of letting your kids sit down next to the plumber to see how pipes connect is behind us. Keeping your distance keeps everyone safe.