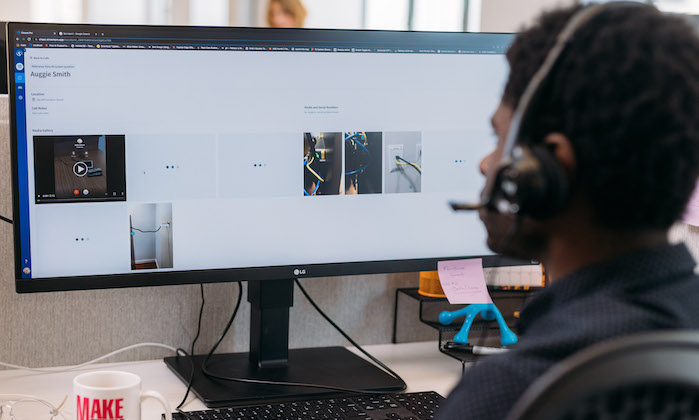 Remote experts can view, scan, and record product details automatically with Streem's smart camera. StreemShot® photographs use AI and optical character recognition (OCR) to automatically extract serial and model numbers from products in your Streem video sessions. Giving you more control and accuracy with your customer data, you can now add and edit those serial or model numbers.
The Call Details page is where Streem saves all the important information, data and visual context for your project. Once you're logged-in to your workspace you can edit your own Streem call details including serial or model numbers.
Add and Edit Serial and Model Numbers
From the call details, select the Streem call that needs editing

Click on the StreemShot photo.

In the StreemShot details, choose model or serial number from the dropdown menu and add/edit the number in the space provided.

The new data will automatically save and you can "X" out of the StreemShot photo to see the model and serial numbers section of the call details populated with your edits.
Now that you know how to add and edit serial and model numbers, your call details will be even more accurate.
If you are interested in arming your team with advanced tools for the job, be sure to check out the Streem resource library.