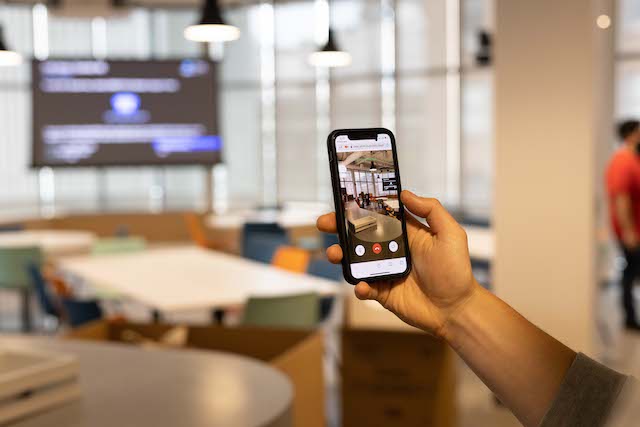 Leading national field service, repair, and warranty companies are adopting remote video diagnosis tools to reach customers faster and build more efficient business units.
No-download video tools helped American Home Shield® innovate their traditional field service model to respond to customer preferences and new pressures in the market. See how American Home Shield used StreemCore™ video to more quickly diagnose and resolve customer support tickets.
Download the case study for more details.

How does video diagnosis help AHS repair teams grow their business?
Meet customers on their time with rapid service and deliver high-impact first-call resolutions.
See with the clarity and context of video added to customer tools without IT support.
Connect with customers in real-time to solve problems and build relationships.
Grow business by closing more deals faster and optimizing the entire customer journey.
See Streem video diagnosis in action with AHS
By including a no-download StreemCore video call in the first customer contact, American Home Shield contractors can remotely see the key project details with the full context of an on-site visit.
Remote repair specialists use interactive tools to visually guide customers to diagnose or troubleshoot the issue. StreemShot® photographs help contractors digitally document the ticket and can be easily shared to ensure the whole team can see and understand the project.
Additionally StreemVision™ text scanning allows experts to automatically "read" and copy make, model and serial numbers from appliance product plates.
With the full call video, StreemShot photos, and call notes recorded in a single-page record, teams can easily share project details, attach them to work orders, and review them before traveling on-site—saving time, travel, and hassle.
With a few simple steps using Streem's customer-friendly web tools, AHS contractors are seeing impressive results.

AHS results using video for field service operations.
Eliminated additional site-visits in a majority of appliance calls using StreemCore™ video diagnosis.
Resolved up to 10% of video calls without any site visits, by identifying out-of-scope work or guiding customers through remote DIY troubleshooting
Using Streem helped contractors swiftly schedule initial appointments. When used for same-day call-backs, most virtual diagnoses were completed in the first day.
Using Streem video with customers boosted one pilot team's diagnostic productivity up to 20%—similar to adding a full day's work.
Customers love it! In the initial tests, 92% of customers said they would use video diagnosis again for future calls.
Read the case study to learn more.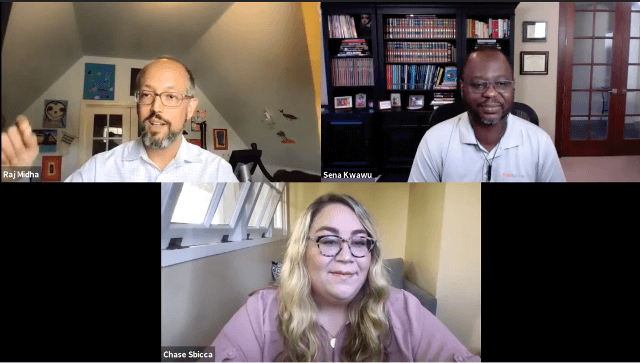 Watch the webinar for more details
Learn how a 50-year-old company is disrupting a traditional industry, the decisions they make along the way, and how they inspire others to embrace innovation as a strategy.
This half-hour webinar is packed with business insights from the American Home Shield executives who are transforming field service operations with a customer-first approach and video diagnosis, powered by Streem.
About the case study
40 AHS contractor teams completed over 3,000 virtual diagnosis Streem calls between November 2020, and March 2021.
Participating teams ranged from 1-12 person shops, averaging between 27-250 weekly AHS dispatches.
The data shown here is based on a short online survey for contractors at the end of each Streem video diagnosis call.
American Home Shield is an affiliate of Streem.
To learn more about the power of StreemCore™ video for field service teams like AHS, get a custom demo below.