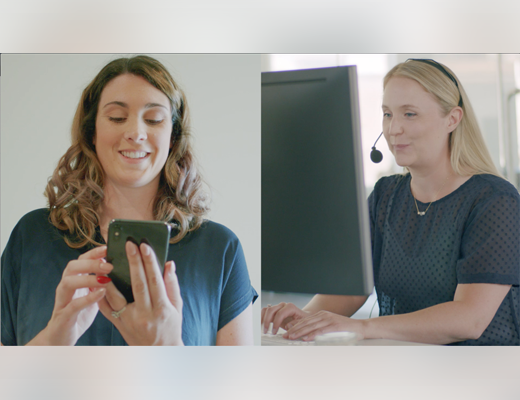 To make sure you can quickly and easy connect with customers on a video call, we have updated the Streem experience with some new customer prompts and guides. These tools help you to get the right audio settings and connect the first-time.
This Blog Covers:
Audio Status Indicators
Fixing Common Settings
Customer Audio Testing
Reporting Issues and Getting Help
Audio Status Indicators
When a customer's microphone is off – default settings, or microphone permission denied – they will see a red "X" over their microphone icon (see image below).
At the same time, your Expert desktop view will show that your customer's microphone is off.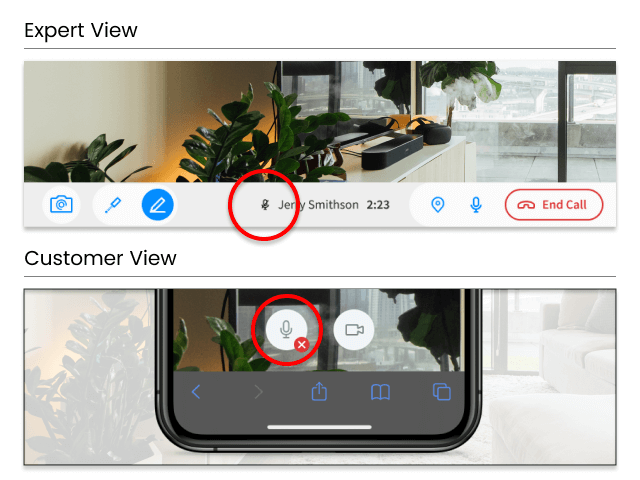 If you see this indicator, please help your customer adjust their settings and connect to Streem audio before continuing with the video call.
Fixing Common Settings
On the customer's smartphone, tapping the microphone icon will display three steps to troubleshoot the audio connection.
Refresh
Sometimes customers turn off microphone permissions for specific apps.
If your customer has limited their browser from using the microphone, they can try to refresh these microphone permissions by tapping Refresh to be redirected.
From here, if permissions are off at the app level, they can go to their settings menu, allow microphone permissions, and return to the Streem call with the microphone settings and permissions enabled.
Continue Anyway
Some customer contact centers prefer to use their own audio software.
If this applies to you, your customer can tap Continue Anyway to proceed without Streem call audio. In this case, you can continue the Streem call with the customer's standard cell phone call audio, but please note your recorded file may not reflect the audio portion of the call.
Customer Audio Test
In addition to microphone troubleshooting, your customer can now test their device audio prior to joining a Streem call. By clicking Test Audio they will hear a ringtone if their audio settings are correctly enabled.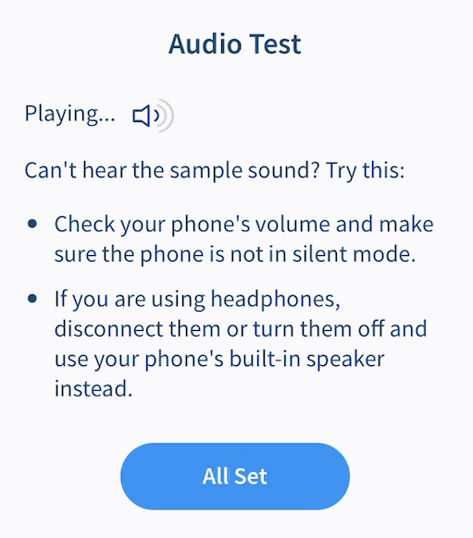 Reporting Issues & Getting Help
Please let us know if you have any questions about these audio indicators and connection tips. If you need additional support, please visit support.streem.com to submit a help request.