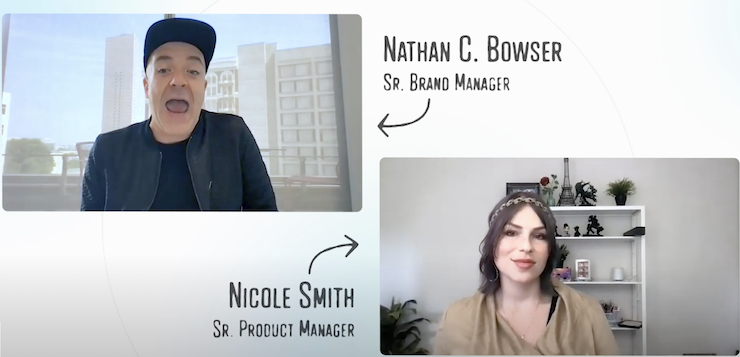 Welcome to The AR Minute! Join us this week as we talk with Nicole Smith, Senior Product Manager at Streem, about the benefits and challenges of building and maintaining a mobile app for brand awareness, consumer loyalty, and other business goals.
In The AR Minute we interview experts from across the Streem team to learn about the people, processes, and tools that go into building user-first innovative technologies—and even the meta verse. No tech jargon and no fluff.
What are the advantages customer-first mobile app development?
Mobile technologies are most successful when they extend the brand promise and enhance the customer experience. By clearly answering these questions during planning and discovery you can ensure that your mobile app puts user needs first and delivers the most value to your customers and brand.
Why do we need mobile applications?
Mobile applications can connect customers with services, information, and experiences that make it easier to get things done. Unlike web-based apps mobile applications can make full use of the OS, sensor, and processing power of today's smartphones—making them powerful business tools.
Who needs a mobile app?
Mobile apps aren't for everyone. Your mobile strategy should leverage technology to make valuable touch-points even more effective, efficient, and enjoyable. Build apps that support your most important customers by making their common tasks and interactions easy, seamless, and personalized.
What is the objective of mobile applications?
The best mobile apps help brands understand and improve their CX with additional data and user insights. But insights only come if people use your app. Due to the added complexity and development requirements of building an app, it's important that the application be useful, engaging, and "sticky" (meaning users keep coming back). All of these goals require a user-first approach.
Watch The AR Minute with
Nicole Smith.
Read a transcript of our AR minute below.
Nathan:
Hey, everyone. Welcome to AR minute with Streem today, I have senior product manager, Nicole Smith with us, and we're gonna learn everything there is about making apps. Because we just have a minute, let's get right into the questions.
You own Mobile app development at Streem. Can you tell us what are some reasons why a company might need a mobile app to connect with their customers?
Nicole:
So there's a few reasons why it might be great to consider investing in an app, loyalty and retention.
The other is differentiating your products and experiencing those products in different ways on the app versus a web platform.
If you have customers or are offering something to customers to experience perhaps on the go and you wanna meet them where they are being on the go and capitalize on that, then app an app might be a great way to, um, meet them where they are meaning out and about instead of always being behind a computer.
Nathan:
Also recently heard from a Gartner report that mobile apps sometimes don't make the cut when the extra lift for downloading, signing in and otherwise doesn't fit the goals that the user has. Can you talk about experiences where maybe a mobile app isn't ideal?
Nicole:
Absolutely, So there's a few reasons why a mobile app perhaps may not necessarily be the right choice. And the first is that you're still, uh, perhaps figuring out your differentiation strategy as well as your long term goals or your customers are, the demographic is changing. And so catering to that demographic might be shifting.
Nicole:
The other thing is thinking through what type of draw the app itself is going to have building an app to simply say that you have an app doesn't necessarily do much to boost your brand or boost your engagement.
Nicole:
So understanding a really strategic content strategy for the app itself to continually draw users back to the app, instead of them just checking in on the app every six months is another reason why, if you haven't really flushed that out, might not be the right time to go all in on building an app.
Watch AR Minute with Dr. Flora Tasse - How Spatial Maps Enable Smartphone AR
Connect with our customer-first team for a demo.